Architect and Quality Assurance:
In 1988, Arkinetics began with the simple notion that design is a combination of architecture and kinetics, creating architecture in motion. Arkinetics, a SBA firm located in Cleveland, Ohio, helps clients make informed decisions through the design process to create places to work, dine, stay, shop, and grow. Collaboration and trusting relationships are our instinctual approach to design. Arkinetics core competencies and Service Offerings are focused in the following areas: Architectural Planning and Design, Urban Planning, Interior Design, Construction Management and Interior Design with clientele in Retail, Hospitality, Office and Industrial markets.
---

Construction and General Contractors:
Elford, Inc. is a 107-year-old construction firm that started in 1910 by Edward "Pop" Elford, an English immigrant and concrete foreman, a decision that has made Elford a stalwart in central Ohio construction for decades. In 1984 the family-owned business became a family and employee-owned firm, as it is today. With 225 construction professionals on staff, Elford, Inc. is one of the largest self-performing General Contractors and Construction Managers in Central Ohio. Strong relationships and open communication between management, staff, and field personnel allow
Elford to provide its clients with the highest level of service with a portfolio of 85% repeat clients. Elford owes its success to their employees and has developed award and recognition programs to honor them for their hard work and dedication. Whether it is an office renovation that must be done on a very short schedule or a $100 million greenfield site hospital, Elford, Inc. is ready to exceed owner expectations. Over time, this has led to incredible progress for Elford and a highly-refined process with blue-ribbon results for our clients.
---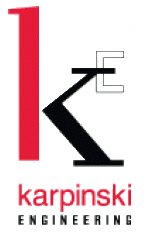 Mechanical, Electrical, and Plumbing Engineering:
Founded in 1983, Karpinski Engineering is headquartered in Ohio with additional offices located in Ashville, New York and Pittsburgh, Pennsylvania. Karpinski provides mechanical, lighting and power distribution systems design for new buildings, renovation of existing buildings, and infrastructure retrofits. Their innovative ideas and solution designs are based upon a solid foundation of education and experience. This expertise allows Karpinski to easily assimilate new technologies and remain at the forefront of engineered system design.
---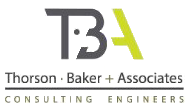 Structural Engineering:
Thorson Baker + Associates (TBA) was founded in 1993 to provide engineering consultation and design services for the building construction industry. TBA offers structural, mechanical, electrical, technology, and commissioning engineering design services nationwide with professional registration in forty-nine states, the District of Columbia, Puerto Rico, British Columbia and Alberta Canada. Civil engineering services are offered in Ohio. TBA is fully automated offering computer-aided drafting (CAD) capabilities and Building Information Modeling (BIM) document production on all projects utilizing AutoCAD or Revit software. Registered in 49 States, District of Columbia, Puerto Rico, British Columbia and Canada.
---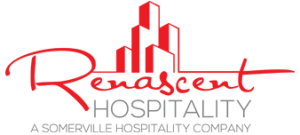 Hotel Design, Build and Operations:
Renascent Hospitality is a full-service hospitality management. Our Construction and Renovation Management services work hand in hand with pre-opening management services to assure that the hotel opens properly. From select service to full-service, conference centers, and even indoor water parks, the Renascent Team has the tools to meet and surpass their clients' goals. Renascent is proud to be associated with the following hotel chains: Marriott, Hilton, Embassy Suites, DoubleTree, Sheraton and Holiday Inn. The senior leadership team at Renascent has over 50 years of combined experience in the hotel industry, and has developed, constructed, owned and operated every category of hotels and resorts. Our diverse experience allows us to speak the language of both sides to get the optimum results for our clients.
---

Financing:
EB5 Global Management has offices in Washington, D.C. and Little Rock, Arkansas. EB5's primary business is to form, fund and manage special purpose limited partnerships to creating jobs in the United States. EB5 aligns the capital requirements of domestic developers and entrepreneurs with the immigration goals of our EB-5 Visa investors then coordinates, accordingly, the investment of foreign capital into domestic development projects. http://www.eb5globalmanagement.com/
---

Urban and Landscape Design:
REALM Collaborative designs for the human experience. As Urban Designers and Landscape Architects, the opportunity to collaborate with individuals who are shaping the city in their own unique way, whether it be through development, art, technology or policy excites us. We think in terms of the human experience and dig deeper to create places that are safe, activated, experiential, and culturally expressive of the local community. We do this through strategic visioning, user experience design, and thorough documentation that leads to high-quality implementation.
---

Technology Consultant:
Phase Shift was founded on the core tenets of Service, Quality, Agility and Innovation, Phase Shift wraps the deep project experience of its staff inside a nimble business model suited to delivering results in today's marketplace. Led by industry veteran Tony Warner, Phase Shift leverages past performance on some of the most iconic projects around the world. With deep experience spanning nearly every market sector, we understand the complexities of and challenges unique to each separate market. We specialize in all aspects of technology consulting for the built environment, including AV, IT, Security, and the Internet of Things. We engage in a deep visioning process to establish your project's requirements and direction, followed up with detailed and accurate project documentation, culminating in well-integrated and properly optimized systems.
---

Construction Management:
Hard Light Consulting (HLCG) is a minority-owned; HUB Zone Certified small disadvantaged business (SDB); headquartered in the Washington, D.C. area and Central Virginia. HLCG construction management has been providing its clients with at-risk general contracting services for more than 10 years. HLCG's clients rely on us because we are responsive, provide outstanding service, and staff each project with a dedicated team that works in concert with owners, architects, subcontractors, and engineers. HLCG provides a full range of general contracting services, beginning to end: from the early planning and design stages through construction, project completion, and closeout.