Visit our website at www.meridianesports.com
At Meridian eSports, we have earned a strong reputation for understanding the need to design, and build your eSports program from retrofitting current facilities to new developments creating an eSports space from the ground up.
MeridianHD and its core group of member service organizations, guide the Company's master scheduling of resources and requirements while extending, appropriately, the day-to-day, acute decisions to be made by its onsite field experts. This organizational model affords Meridian the flexibility and expertise required to execute approved plans to occur seamlessly with our client's teams, partners, and other contractors, to work independently as needed to support the needs of each development accordingly. Meridian's operational, business practices consist of four primary areas of service support:
Construction Design,

Build of Facilities;

Green Technologies for the operational support of facilities; and,

Meridian eSports.
Meridian eSports provides a comprehensive esports and gaming solution to fit your needs including;
Game streaming

Gaming/Computer equipment

Gaming Simulators

eSports Furniture

Networking

Data centers

Educational tools
E-sports is a global phenomenon because of its the virtualized environment. Players and their fans play on a variety of devices from consoles to mobile devices. The mainstay in gaming is still the PC with faster processors and providing the freedom to outfit computers with personalized keyboards, mice, headsets and furniture.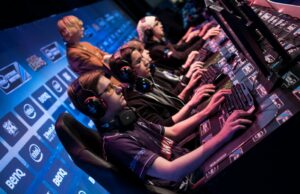 Gamers and fans are looking for more ways to experience their favorite e-sports games as pop-ups, sports bars, e-sports arenas, and casual e-sports watch parties become more common that tie in the gaming community. Meridian eSports is your turn-key solution helping you every step of the way with your eSports program.
E-sports isn't about physical prowess, it is focused on global competition with value placed on the Gamer's hand-eye coordination, dexterity, and teamwork. Total e-sports viewership is expected to grow at a 9% compound annual growth rate between 2019 and 2023, up from 454 million in 2019 to 646 million in 2023, per Insider Intelligence estimates.
It's Game On for eSports in Education
The world of esports is growing fast in educational institutions with millions of dollars in scholarships for students academically and for future career opportunities. Meridian eSports delivers every aspect of esports services from curriculum development to general labor in construction:
Design, Build, A/E Experience and

Infrastructure solutions to support all aspects of e-sports;

Industry-leading PC platforms for gaming and game creation;

eSports resources and services to help meet STEAM and educational goals;

Customer Satisfaction and Quality Assurance are baked into every client service; and,

Labor Endeavors are Safety Oriented.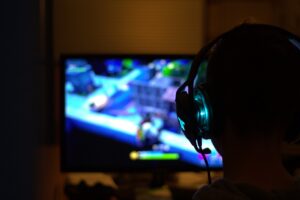 The eSports industry has positions for a wide variety of students, from those studying kinesiology to those aiming to attend law school. There's also a natural tie-in for computer science students who want to learn how to build games of their own or those who study app development and computer programming.
Rapidly evolving from recreational pastimes to official leagues and high school sports programs, the competitive multiplayer gaming concept has created a new space for STEAM education. Education systems are developing eSports programs and scholarships to provide technology to business opportunities.
REVENUE – Monetize eSports through multiple streams of revenue: ticket sales, merchandise, tournaments, and streaming eSports competitions. Sponsorships represent a key channel of revenue roughly at 40%.

RECRUITMENT – Schools have embraced eSports for its positive impact on recruitment especially true when it comes to recruiting students interested in STEM fields, programming, and management skills. Given the lack of gender diversity usually found in STEM fields, the ability to increase female STEM student recruitment has enormous appeal.

RECOGNITION – Recognition is vital when it comes to extracurricular activities like sports. As a new sport, competitive gaming offers schools recognition in a not-yet highly competitive field.