Meridian boasts extensive experience in the fields of development, construction, and technical services within both governmental and commercial industries.
However, due to the sensitive nature of our work, we are constrained in our ability to publicly showcase our past projects. This is primarily to ensure the confidentiality and privacy of our valued clients.
---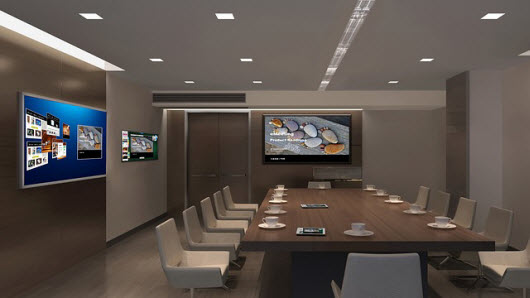 Meridian Hospitality and Development Group (MHD) has endeavored to grow its business model utilizing knowledge-based standards gained through its in-house subject matter experts, in conjunction with, those projects where we've been given an opportunity to serve and grow demonstrated delivery of our service offerings. Those opportunities where we've been fortunate enough to serve our clients and partners have evolved our service into what MeridianHD regards as its established Practice Groups – development, construction, technical, and hospitality services.
Our comprehensive experience over a variety of disciplines affords us a service offering that few development and construction organizations can provide – a generalist perspective with a deep orientation to industry best practices gained over the years and with teaming partners developed over many years of service. Finally, MHD is borne out of mid-western values – we work hard and strive to deliver quality services to our clients, on time and on budget.
The company is well versed in local and regional planning, regulatory, market, environmental and development matters, and principally acquires unimproved, un-entitled property in the mid-Atlantic region for long-term development. The company develops a vision for each property, seeks the input of local communities and other interested parties, undertakes the rezoning and entitlement processes, and physically develops the properties into finished communities. Residential, retail, and office components are sold to national and regional builders under coordinated programs that govern the type, style, and level of finish of each of the products constructed by third parties. MHD offers Design, Build, and Operate products in each community through its Subject Matter Experts, Teaming Partners and Affiliates. We deliver according to our project agreements.
Weirton Area Port Authority: As a Founding Member of the Weirton Area Port Authority (WAPA), MeridianHD principals served in the capacity of functional design, business development, and investor recruitment. The Purpose of the Weirton Area Port Authority, Inc. (the "Corporation") was to develop and operate resilient communications and transportation systems at a local port in Weirton, West Virginia. WAPA served multiple missions within the area: to facilitate security, safety, promote economic development and establish sustainable job creation solely for the common good and general welfare of the Weirton Area Port District community. Moreover, the development concept was to improve access to national and international markets for West Virginia businesses and improve tourism by providing recreational infrastructure on inland waterways.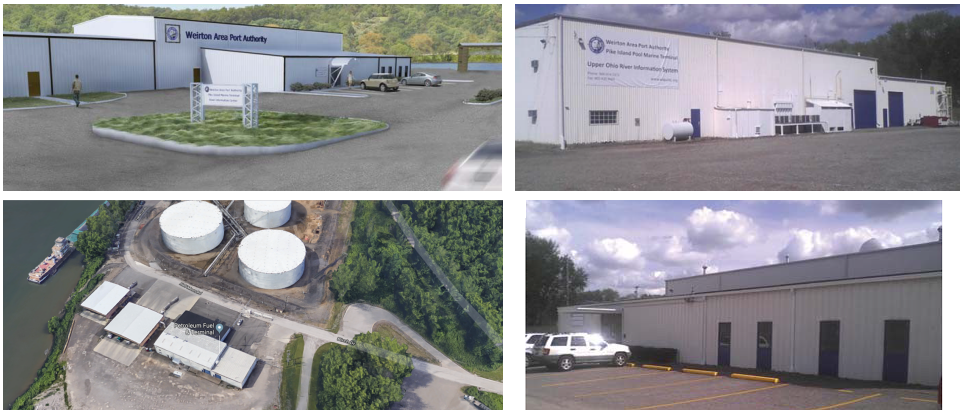 ---
The Watergate Hotel: Team principals worked with Grunley Construction who was commissioned and charged to complete the renovation of the 277,000-square-foot historic establishment, The Watergate Hotel.

The project entailed an impressive renovation of the Hotel function within the five buildings that make up the Watergate Complex listed on the

National Register of Historic Places.

The

Grunley renovation

was a collaborative effort of numerous construction disciplines including, but not limited to: demolishing and fitting out the interior of the 13-story, unoccupied building; repairing and replacement of the mechanical, electrical and plumbing systems; refurbishing the amenities within the new five-star, 348-room Hotel outfitted with two restaurants (one with a terrace), two ballrooms with substantial structural work, a rooftop lounge, and five new large terraces; and, for its support part, Meridian principals provided Project Management of the low voltage requirements focused on the renovation's Security and Audio Visual component requirements throughout the Hotel.

---
Veterans Affairs Medical Center: As with other construction charges, Company principals provided low-voltage support. In this particular build-out, however, the Company also was tasked with providing telecommunications support that entailed the cabling, communications patching, and installation of the 1,200 Hospital NEC SV 9500 and UM8700 Multi-line telephones designated for the staff and administration. This assignment was mission-critical to ensure the early success of the facility as it begins to serve the thousands of Veterans in the Charlotte area.

---
Department of Commerce: Facilities modernization including Project Management support function for the low voltage Audio Visual and Video-teleconferencing aspect of the Open Office Concept initiative and worked with its primes (Grunley, RTKL,

and

Hard Light Consulting

) to deliver the integration of over 40 collaboration systems that provide the Department of Commerce with a modern work environment for the DOC's 3,200 employees. The system included automated conference room controls for the video displays, sound systems, and video conferencing systems located in the collaborative spaces. The system also includes an enterprise room scheduling system, which is integrated with the DOC's Outlook and Gmail Calendar systems.

---
Other projects include but are not limited to:
GSA/Ronald Reagan Building: Customs and Border Patrol – General Construction;
GSA/Federal Law Enforcement: IT Warehouse Design, Installation of Ductless System;
GSA/Department of Transportation-FAA: Chiller and Air Handler Modernization;
GSA/Federal Law Enforcement: Elevator Repair and Modernization;
GSA/Potomac Naval Annex Hill: Roof Repair;
GSA/Food and Drug Administration: Multiple Office Reconfiguration at the FDA Building and GSA tenant build-out project
Hines-City Center DC/The Conrad Hotel: Construction Commissioning Services;
Northeast Ohio Health and Human Services: LED Conversion and Retrofitting;
Bravo Consulting Group: Design, Build A/V Solutions and SCIF Communications;
SigTech Solutions/Federal Law Enforcement: Mini-Network Operations Center;
Concord Hill School: A/V and Stage Production Lighting;
SigTech Solutions/Rockville Judicial Center: A/V design build install
DHS/GDIT: St. Elizabeth Buildout.