Meridian Hospitality and Development Group's operational, business model consists of a core group of members and experts who guide the Company's master scheduling of resources and requirements while extending, appropriately, the day-to-day, acute decisions to be made by its onsite field experts. Those opportunities where we've been fortunate enough to serve our clients and partners have evolved our service into what Meridian Hospitality Group (MHG) regards as its established Practice Groups – development, construction, technology, and hospitality services.
This organizational model affords MHD the flexibility and expertise required to execute approved plans to occur seamlessly with our clients' teams, partners and other contractors, to work independently as needed to support the needs of each development accordingly.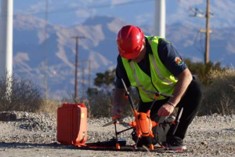 Meridian development and construction is well versed in government, local and regional planning, regulatory, market, environmental and development matters, and principally acquires unimproved, un-entitled property in the mid-Atlantic region for long-term development.
The company develops a vision for each property, seeks the input of local communities and other interested parties, undertakes the rezoning and entitlement processes, and physically develops the properties into finished communities. Residential, retail and office components are sold to national and regional builders under coordinated programs that govern the type, style and level of finish of each of the products constructed by third-parties. MHG offers Design, Build and Operate products in each community through its Subject Matter Experts, Teaming Partners and Affiliates. We deliver according to our project agreements.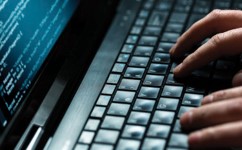 Meridian hotel management and development solution is focused on hotel accounting best practices, sales and marketing, food and beverage, human resources, auditing and revenue management. We utilize our strong foundation in each of these hospitality management fields to achieve our commitment to providing maximum profitability to the bottom line.
Meridian's Hospitality practice division has at its core the mission to build four and five-star facilities that offer its stakeholders effective management and profitability while ensuring that its guests receive the highest possible service during their accommodations at each of our facilities.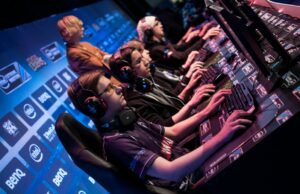 Meridian eSports
The explosion of eSports popularity with its avid players and spectators has piqued interest among investors as a sign that esports growth promises long-term returns. Traditional investment institutions, global brands, and professional sports teams are all staking their claims in the esports market by financing teams and securing tournament sponsorships.
The growing interest among younger audiences has encouraged higher education institutions to invest in this market opportunity as well.
Meridian eSports offers turn-key solutions from subscription services, equipment to complete design-build facilities.
Meridian serving critical needs and services of our government clients. Since our founding, we have served on a wide variety of infrastructure, information technology, communications and construction projects for Federal and commercial customers.
We look forward to serving you…
For comments and feedback please email info@meridianhd.com.