After "Good Morning America" aired a segment about Ashland University's eSports program (before the school's teams had even competed), the Ohio institution received applications from 500 prospective students — nearly enough to fill out an entire freshman class (an increasingly important factor as the number of college-age students in the U.S. has dwindled since peaking in 2013).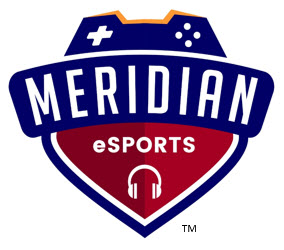 Meridian eSports is a minority-owned business with offices in the States of Ohio, Maryland and Arkansas. At Meridian eSports, we have earned a strong reputation for understanding the critical needs of our commercial, education and non-profit clients.
Meridian's operational, business practices consist of three primary areas of service support: Construction Design, Build of Facilities; Green Technologies for the operational support of facilities; and, eSports Gaming.
Meridian and its core group of member service organizations, guide the Company's master scheduling of resources and requirements while extending, appropriately, the day-to-day, acute decisions to be made by its onsite field experts. This organizational model affords Meridan the flexibility and expertise required to execute approved plans to occur seamlessly with our clients' teams, partners and other contractors, to work independently as needed to support the needs of each development accordingly.
eSports… Just Not For Players
Esports, short for "electronic sports", are a form of organized, competitive video game tournaments. Esports events often involve individual players or teams of players who train for competition by playing games and developing strategies to give them an edge against other players.
Just like traditional sports, there are broadcasters and trainers. Those are all facets of esports as well. The esports industry has positions for a wide variety of students, from those studying kinesiology to those aiming to attend law school or to study journalism.
There's also a natural tie-in for computer science students who want to learn how to build games of their own or those who study app development and computer programming.
Development Principles
We use quality to deliver on every aspect of our Esports Service from curriculum development to general labor in construction:
• Design, Build and A/E Experience;
• Customer Satisfaction and Quality Assurance is baked into every client services; and,
• Labor Endeavors are Safety Oriented.
eSports Audience Growth
The eSports industry has seen tremendous growth over the years both in terms of viewership and revenue.
There is a new genre in today's world… Mobile gaming and eSports are continuously breaking growth records. The real action is at the intersection of mobile gaming and esports — an interactive gaming genre — and developers, players and investors are paying attention.
In its Q1 2019 letter to shareholders, Netflix wrote: "We compete with (and lose to) Fortnite more than HBO." Games like Fortnite, which chalked up a massive $2.4 billion in digital revenue last year, have evolved into gaming marketplaces where gamers spend lots of time and loads of money."
Brands, seeing the potential of reaching a large and engaged audience, are investing in eSports marketing both directly and indirectly contributing to the rapid revenue growth in the industry.
It's Game On for eSports in Education
As a booming industry, schools are developing programs and degrees for eSports, there's an opportunity not only for students to compete in eSports, but to go into any number of professions—from technology to business—that support the industry.
REVENUE – Monetize eSports through multiple streams of revenue: ticket sales, merchandise, tournaments and streaming eSports competitions. Sponsorships represent a key channel of revenue roughly at 40%.

RECRUITMENT – Schools have embraced eSports for its positive impact on recruitment especially true when it comes to recruiting students interested in STEM fields, programming, and management skills. Given the lack of gender diversity usually found in STEM fields, the ability to increase female STEM student recruitment has enormous appeal.

RECOGNITION – Recognition is vital when it comes to extracurricular activities like sports. As a new sport, competitive gaming offers schools recognition in a not-yet highly competitive field.